With the establishment of a Thoroughbred Aftercare Welfare Working Group (TAWWG) – along with the release, earlier this month, of an issues paper – submissions have highlighted the concern for regulating post-race/breeding careers.
"We've been encouraged by the response from those within and outside of the industry and expect quite a few more will be sent before submissions close on 24 July," Thoroughbred Breeders Australia CEO, Tom Reilly, reveals.
Drawing upon considerable expertise and allowing for the diverse nature of the industry, the TAWWG panel is headed by former Victorian Premier, Minister for Racing and veterinary surgeon, Dr Denis Napthine, but he and his team will also consult regularly with a steering group which includes Reilly; Champion trainer Chris Waller; Victoria Racing Club board member, Neil Werrett; Vin Cox, Managing Director of Godolphin Australia; John Kelly, owner of Newhaven Park Stud; Martin Talty, CEO of the Australian Jockeys' Association; and Andrew Nicholl, CEO of the Australian Trainers' Association.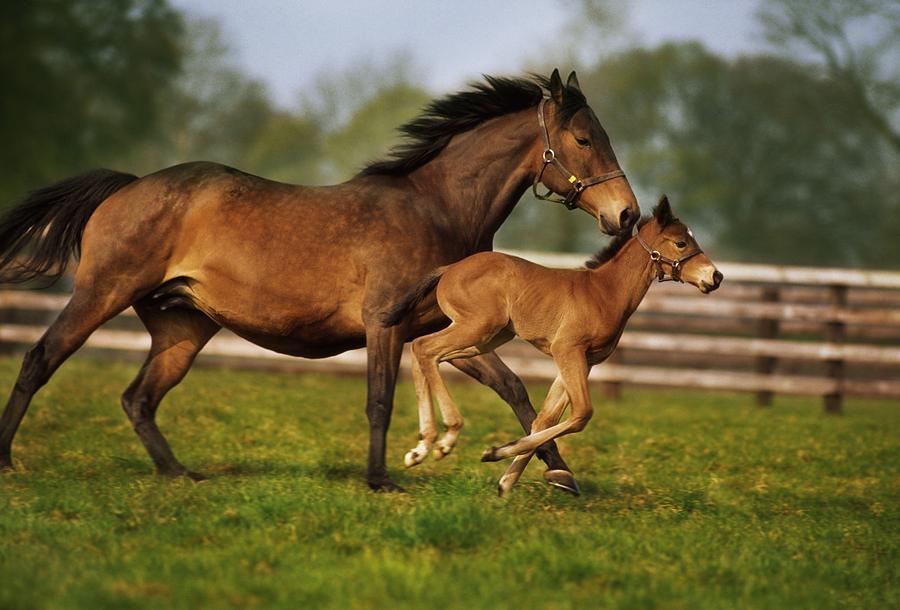 Like everyone on the panel and the steering group, Nicholl is driven about a successful outcome for thoroughbred welfare.
The Australian Trainers' Association is the peak national body for the training industry, representing the interests of some 3200 trainers throughout the nation, and for the past five years, and Nicholl is a 'self confessed' addict when it comes to racing.
"You meet so many genuine people in racing, real people with a passion for what they do. And of course, the thoroughbred is such a magnificent animal," Nicholl enthused. "We don't believe our role is to limit this conversation to trainers only. Equine welfare affects everything we do … fail to properly manage this area, and the results can be disastrous for everyone, not just trainers.
"So, we see our role more broadly, one supporting the whole industry with the design, management and promotion of welfare and welfare practices."
Nicholl also believes one of the greatest problems the industry faces is public perception.
"What we do well across industry is simply not well understood by the public," Nicholl believes. "On the contrary, any failing is invariably heavily publicized … the Meramist expose on the 7.30 Report last year being a startling example. The reality is that this has led to the industry being harshly judged.
"We need to find ways to better engage with the public, and arm them with the facts, and only then will we be able to improve public perception."
One way for better managing the welfare of our horse population, post-racing career, is through a national traceability scheme, Nicholl claims.
"I consider 'traceability' to be at the core of managing welfare outcomes. It's a simple mechanism for defining ownership – and of course, ensuring one's accountability with that ownership," Nicholl adds.
"Racing Australia and the Federal Government have been discussing the merit of this system for some time now. The conversation to date has been encouraging, but we need to advance that conversation to agreed actions … sooner rather than later."
Another major issue concerning Nicholl is the inconsistency of welfare spend and activity between the state racing jurisdictions. This often varies dependent upon size and financial capability, and of course, objective.
"For example, $8.25m million is currently directed towards thoroughbred welfare activities in Victoria, versus $200,000 in Tasmania," Nicholl explains. "The formation of TAWWG will hopefully help drive industry to change outcomes for everyone.
"I'm excited by this project: the terms of reference and the formation of the independent panel which has some fantastic people on it … just take a look at their experience.
"This is without doubt, the most far reaching welfare review ever proposed for the industry. It also has broad support from so many leading industry stakeholders, and corporate support. I'm thrilled to be a part of it."
And now it's time to have your say: visit thoroughbredwelfareintiative.org.au and either email your submission to secretariat@thoroughbredwelfareinitiative.org.au or post to TAWWG, PO Box 149, Canterbury, NSW 2193 prior to 24 July.